Sump Pump Installation Company Near Geneva, Canandaigua, Farmington
Sump pump system installation & backup pumps
At Halco Basement Systems, we install patented sump pump systems that have been developed by Basement Systems®, Inc. since 1987. They include the best cast-iron sump pumps and longest-lasting battery backup pumps in the industry.
Get a Quote!
We are your local Basement Systems® dealer in New York, including city 1], Farmington and the surrounding areas.
Sump Pump Services & Products:
Basement Systems® is an international network of basement waterproofers and dry crawl space experts, with over 300 dealers across the United States and Canada.
As the largest waterproofing network in the world, Basement Systems®, Inc. leads the industry in drying basements & crawl spaces. Our network has waterproofed tens of thousands of basements worldwide, and we're ready to help you!
Certified Sump Pump Installers in New York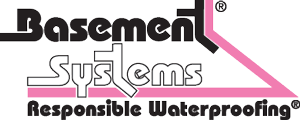 In the same way that you wouldn't hire a basement waterproofer to fix your bathtub, you wouldn't hire a plumber to jackhammer your basement and install a drainage system. With our experts, you can count on the most experienced and knowledgeable waterproofers, who install sump pumps and basement waterproofing systems every day.
Contact Us for a Free Estimate for Sump Pumps!
We offer free sump pump installation quotes to homeowners in our New York service area including Seneca Falls, Walworth, Ontario, Geneseo, Williamson, Waterloo, Newark, and more. Each quote includes an on-site consultation.
Looking for a price? Get a no cost, no obligation free estimate.